Sign Up to Receive an Email Alert when Flash Headlines are Published
Economic Update: ADP Employment
ADP reported that growth in the private sector job market improved smartly again during the month of December.
The report shows that private sector jobs increased by 217K jobs during the month, which was well above the consensus expectations for a gain of 195K.
In addition, November's total was revised down a smidge to 211K from 217K and October's total was revised down to 173K from 196K (Sept: 199K).
"2015 had a strong close with December showing the largest job gains of the year," said Ahu Yildirmaz, VP and head of the ADP Research Institute. "Overall, the average monthly employment growth was just under 200,000 for the year in contrast to almost 240,000 jobs per month in 2014. Weakness in the energy and manufacturing sectors was mostly responsible for the drop off."
Mark Zandi, chief economist of Moody's Analytics, said, "Strong job growth shows no signs of abating. The only industry shedding jobs is energy. If this pace of job growth is sustained, which seems likely, the economy will be back to full employment by mid-year. This is a significant achievement, given that the last time the economy was at full employment was nearly a decade ago."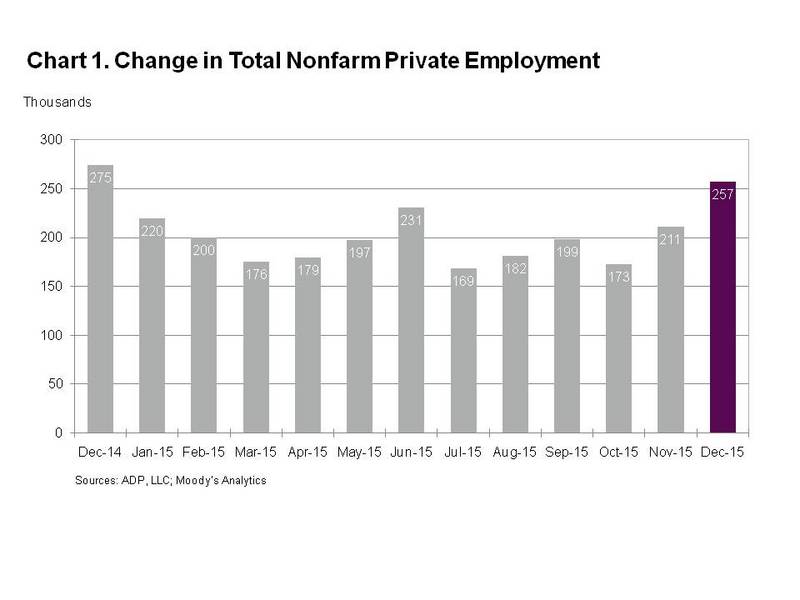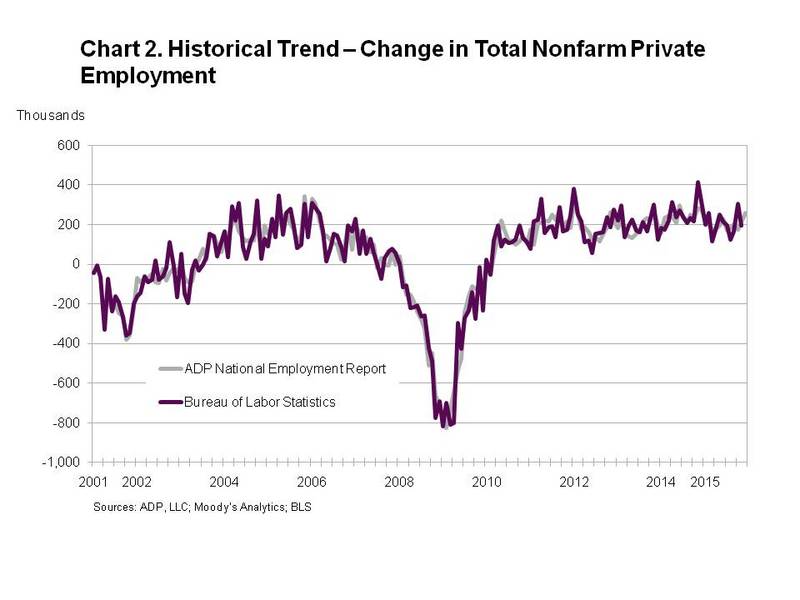 As a reminder, the ADP report does not include jobs in the government sector.
The report, which is produced by ADP, a leading provider of human capital management solutions, in collaboration with Moody's Analytics, is derived from ADP's actual payroll data and measures the change in total nonfarm private employment each month on a seasonally-adjusted basis.
---
The analysis provided is based on both technical and fundamental research and is provided "as is" without warranty of any kind, either expressed or implied. Although the information contained is derived from sources which are believed to be reliable, they cannot be guaranteed.
---
Let Heritage Capital Research Help You Manage the Risks in the Markets
Click above or call Heritage for more information at (630) 250-4700
---
Remember, you are in control your email alerts! You can receive alerts for more than 20 free research report alerts including: The "10.0" Report, The Insiders Report, ETF Leaders Report, and The Focus List.